Simultaneous Stories So Far...
Urban Assemblies: the vacancy Phenomenon
Planning process byproduct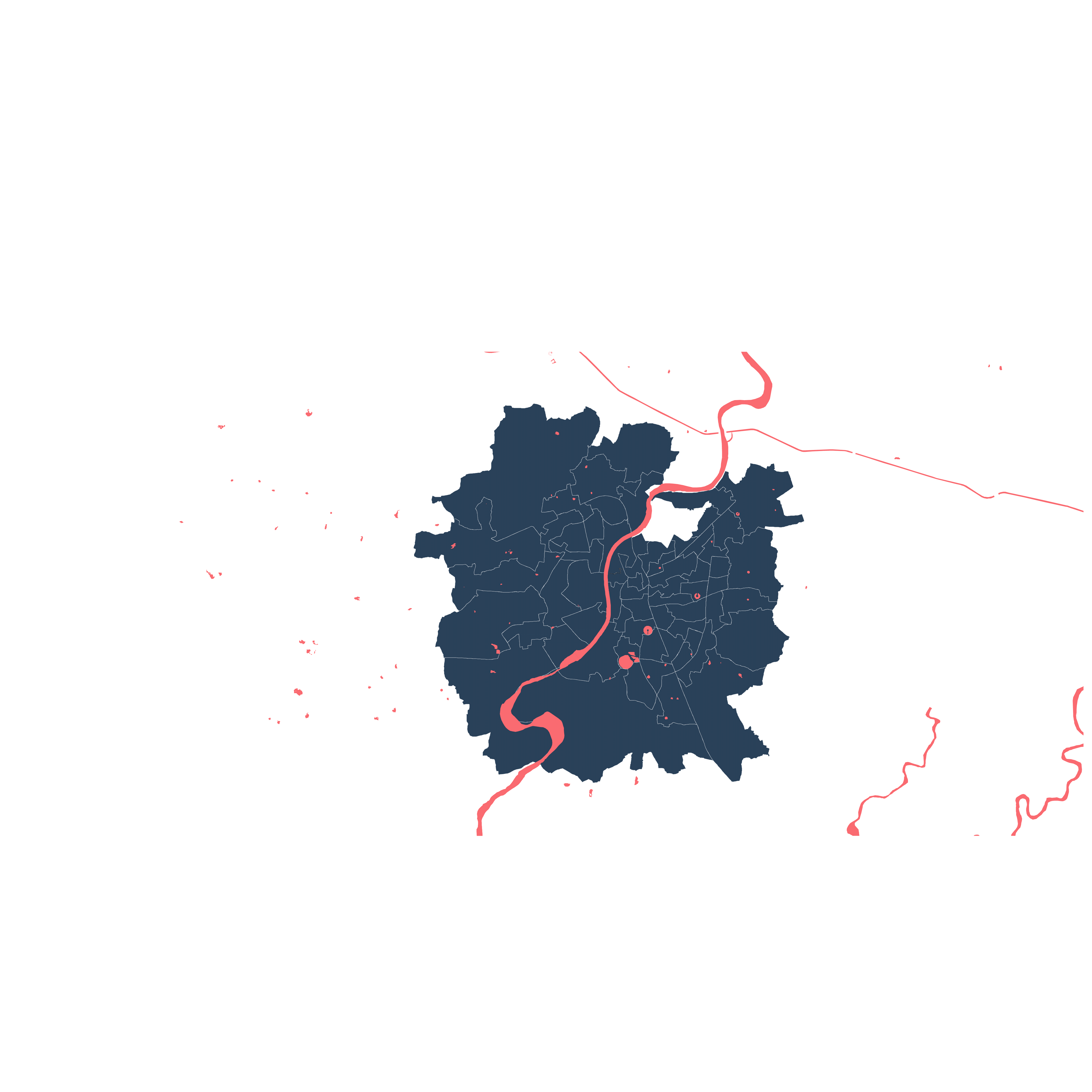 This studio approaches design intervention as a tool for engaging questions of urbanism. Juxtaposing theories of terrain vague and field urbanism with a critique of modern city making, the design of a government civic center is used to interrogate the current rift between officially sanctioned public spaces and the public's use of vacant land.
Ahmedabad is full of vacant lands, both public and private, whose surreptitious adoption as spaces of play supplement publicly accessible large open places, which are too few for the city's population. This ungainly setup – an abundance of loosely organized vague space – pairs littered boundary walls and abandoned buildings with lively rounds of cricket, and sits alongside poor quality public space and a dearth of parks.
Because these vacancies exist among simultaneous density, many of the so-called vacant lands are temporarily occupied – in use while waiting for an "official" function – a better market for development, the resolution of a conflict of claim, or the expanding needs of the municipal bureaucracy.
Occupiers fearlessly sweep under barbed wire, make holes in fences and hop boundary walls to takeover the space inside. Couples find private islands of calm, friends chat on bikes, and on Sundays and in summer vacation, hoards of young men and children surge onto open grounds for match after match of cricket.
Although unofficial, the activities supported during this waiting period are actually vital for the social life of the city. (Cricket! Driving Practice! Festivals!) And because the land on which they play out has been effectively removed from the market, these tracts provide a necessary alternative to the inequitable distribution of space in a city where land cost is high, speculation rampant, and public services inadequate.
But the condition is temporary; eventually these lands are put to use. New programs replace the activated space, and the actors are forced to search for another site.
What if, instead of erasure, the new programs were imagined alongside current occupations, and official functions were layered with unofficial ones? As TP Schemes in the city are made, plots are set aside for municipal use. Though they technically belong to the public, rarely are the public allowed to access. This studio turns that relationship on its head. Using the mapping of space activation through careful analysis of the sites as-found, the lessons of possibility and of engagement are applied to a new municipal civic center for an Ahmedabad Ward, imagining it on a site that mediates public engagement, not only in terms of the role of the building, but also in terms of the site itself as a resource for unplanned activation.