Simultaneous Stories So Far...
Urban Assemblies: the vacancy Phenomenon
Planning process byproduct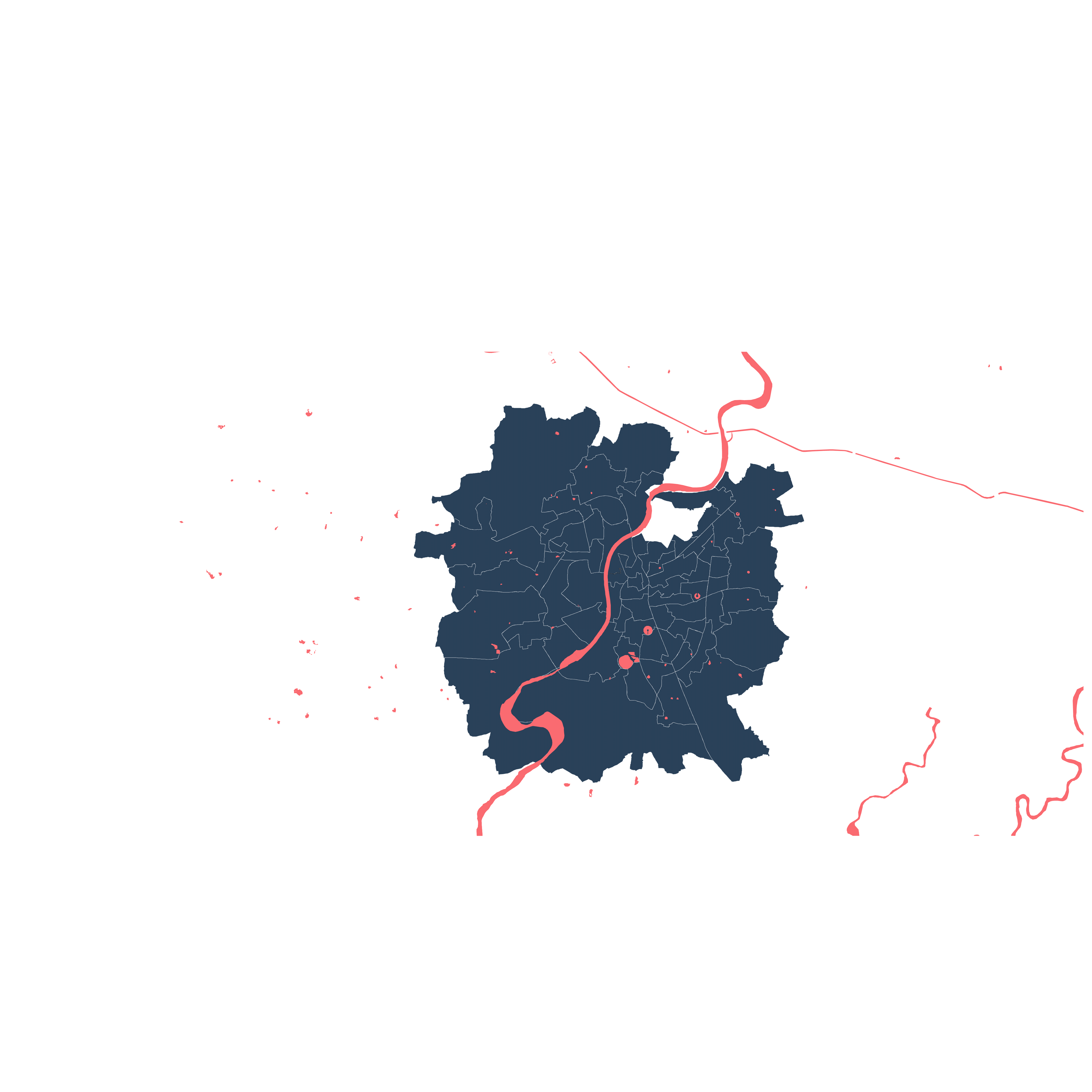 Radical Interventions in Loose Public Space
​
​
Ahmedabad is full of vacant lands, both public and private, whose surreptitious adoption by tactical citizens supplements the city's dearth of accessible open space. Contested bans on planned land uses, legal disputes, and uncoordinated developments produce an abundance of loosely organised vague space within the city. Sitting alongside high densities, much is temporarily occupied while waiting for its 'official' function, with activities vital for the social life of the city. (Cricket! Driving Practice! Festivals!) But the condition is temporary; eventually buildings replace the activated space, and actors must move. What if, instead of erasure, new programs were imagined alongside current occupations? Though they are publicly owned, these open lands rarely have public access.

As the city grows, plots are set aside for government use. Though they are technically public, rarely may the public access. This studio turns that relationship on its head. By mapping space activation on such sites as-found, the lessons of possibility are applied to an underused "public" site, reimagining it as a space that supports, and is accessible to, the public. ​
Students' inquiry into the city is guided through four modules:
City As Found– an exercise in mapping to uncover not only physical but also temporal conditions on the ground, and to explore their interdependencies. Drawing strategies interrelate time, movement and physical scale to communicate the systems and structures that organise urban space and time.
Testing Claims – a pilot project, to quickly test assumptions about how people react to design intervention. Development of a design argument, execution, pilot and reflection take students through the full design process before positioning their own project.
City As Desired – the definition of concerns to address by each student designer [manifesto], and a proposition by which these are tested. An iterative process between manifesto and intervention generates an innovative design narrative rooted in the city-as-found.
Talking To The City– a focused reframing of the argument, meant to communicate the value of the project to city officials and the general public. In the era of COVID-19, new ideas for public space are needed, and the relevance of the design narrative is tested through this lens.
​
Design Studio: Level 3 BUD Studio, CEPT University
Tutors: Melissa Smith and Chandrani Chakrabarti
Teaching Associate: Vaidehi Shah
Students: C. Aparnaa , Eklavya Koralkar , Hetvee Panchal , Madhav Joshi , Mandeera Baghar , Parth Mehta , Parth Patel , Prabhanjan Prabhu , Revati Desai , Sparsh Patlan
For a moment let us imagine that the city is not built on the stuff that makes it, but rather by the time it inhabits. By this measure, things like impact and permanence cannot be read through their physical scale or material weight, but instead through their presence: daily, cyclically, annually, and historically.

Each student chose one 'event family' to investigate that plays out in the public realm. This event was common enough that it could be found in many different parts of the city, not just a specialized place.

In this exercise, students mapped the scale of the event by time and manifestation in the city. They needed to take into account how and for how long the event happens, and the network of actors that may be required to support it, at different scales of time permanence.
Executing and Recording a Pilot
Claims were tested through an initial pilot, where potential ideas for intervening in the city were carried out on the ground in a short duration, and documented. Students pitched proposals, collectively decided on one, and designed and produced a 1:1 scale project, on the site on a shoestring budget. To evaluate expectations versus actual outcomes, they simulated the scenario and documented and compared their expectations beforehand with the experience after.
City as Found | City as Desired
The sites of the studio represent typical conditions across the city of Ahmedabad. All include residential neighbourhoods alongside other land uses – industrial (Rakhiyal), institutional (Memnagar), mixed industrial, institutional and heritage (Shahibaug), ecological (Isanpur), and commercial (Vasna). Groups of 2 students analysed each site.
The studio intended to test each design strategy's resilience through an imagination of extreme future scenarios (flood, political breakdown, economic excess, crisis). We are now living out one of the extreme scenarios
 we might have studied, speculating about our own cities' resilience to the impacts of the coronavirus. In response to this, students identified the catalyst of their design – a strategy, an element, a particular site and develop a social media campaign for it that aims to get the attention of the Ahmedabad Municipal Corporation (AMC). They used their campaign to propose how their catalyst might offer the city another way to inhabit, or to use, its public space.