Simultaneous Stories So Far...
Urban Assemblies: the vacancy Phenomenon
Planning process byproduct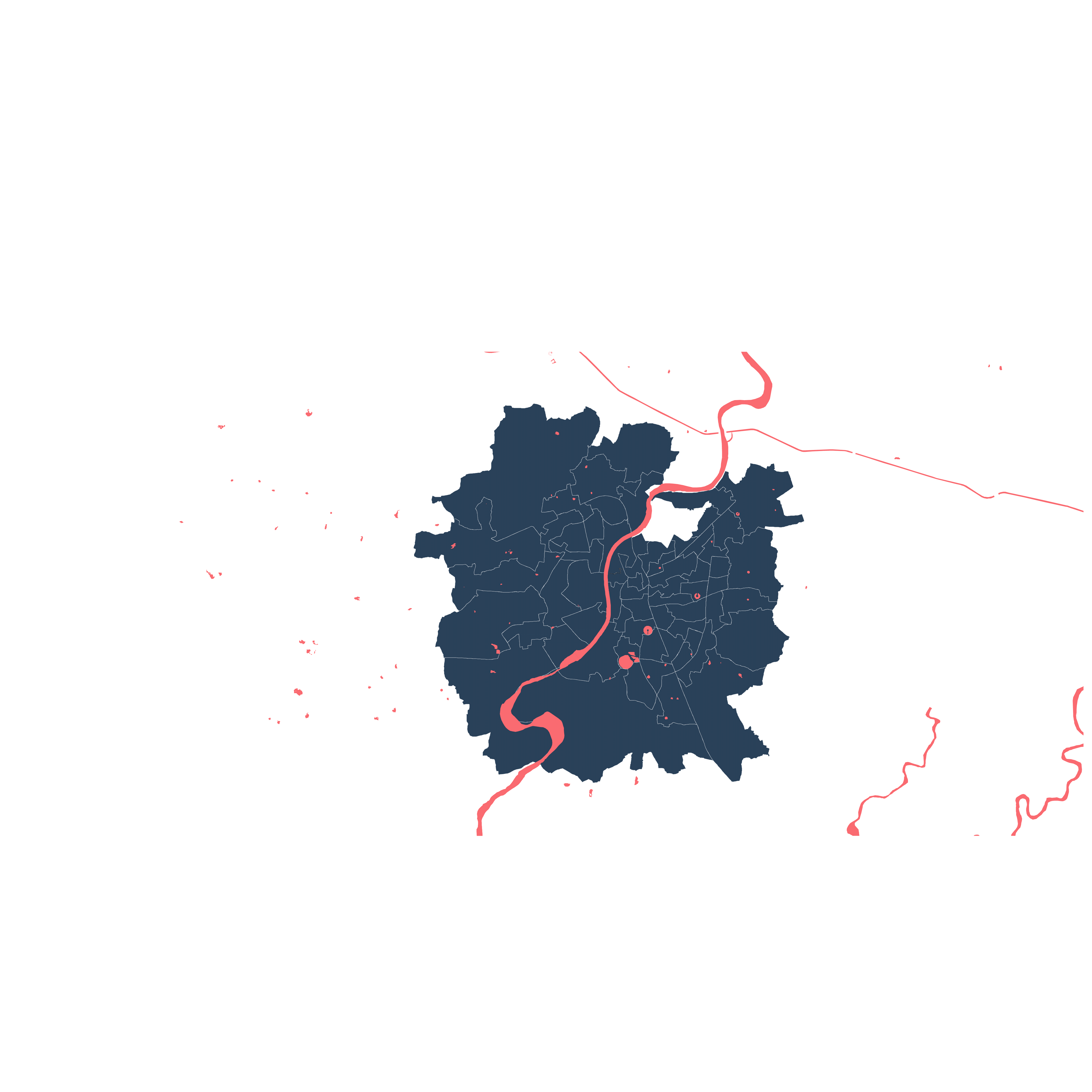 Working landscapes posits an environmental project as a generative and organizational matrix for expanding the scope of urban green networks in the city. It reflects a vision to re-establish the agenda of educational institutions and employs their vacancy towards addressing the current environmental urgency in order to trigger a city-wide reform against contemporary urban development practices.
Institutional establishments of Ahmedabad, over the period of time have been repositioning their role in the city and society at large. Throughout history, they have been playing a radical and political role in establishing what the future of the nation would look like. They laid the foundation of knowledge, development and growth and attested to be pivotal in the journey of nation building.
Britishers initially established educational institutions in order to reduce their cost of employing high salaried british civil servants who had to be brought to India from Britain and instead started educating Indians so that they could hire them at a much lower renumeration. This commenced the inception of building educational institutions in Ahmedabad city.
As time passed, and more and more institutions were set up, leaders started seeing them as stages for voicing their opinions and reaching out to the youth of the nation. Freedom fighters started holding meetings and rallies at institutions and thus they became a symbol of spreading the word to fight for the independence of our nation giving rise to the Non-Cooperation and Indian Independence Movement.
Independent India saw these institutions as drivers of growth and holding the potential to push the country forward. Leaders, polititians, and other powerfull people accelerated the establishment of institutions in a variety of fields, to educate more and more young Indians and move towards developing the country.
However, the present conditions demonstrate that these institutions have lost this added agenda and purpose over the years and have been reduced to maintaining their primary role of providing education and have neglected the significance and the impact they can have in the exercise of nation building.
Consequently, the project intends to...
The project employs macro and micro level strategies to achieve its intent.
The site in focus is a 12.08-hectare vacant plot owned by the Ahmedabad Education Society (AES), located between S.G Highway and drive-in road. It is bordered by primary roads on two of its edges and with residential and commercial buildings on the other two.
As a way forward, the specific location is selected in view of the fact that it remains primarily vacant throughout the year and is situated in proximity to other institutional land.
It is chosen to support the implementation of micro-strategies and embark on a pilot project that makes use of institutional reserves by transforming them into a luxuriant landscape that serves as an area for research into environmentally sustainable approaches to land management, as well as a location for environmental education.
Water, land and people are the three main elements that are taken into consideration in order to organize and design.
​
How does the water flows through the site, where it collects and how people interact with it?

How can the land and soil be modulated to direct the flow and collection of water, and how various types of plant species can be grown on it?

How can people move, stay and interact around the site with relation to these elements?
The site employs 4 principles of organization i.e lines, points, surfaces, and confetti. This structure is a geometric lesson extracted from parc de la villette's grand strategy, a framework to pull the whole site together with the idea of structure and syntax.
This framework is a way of arranging space for activity and interaction that would evoke a sense of freedom within a superimposed organization that would give the visitors points of reference.
In order to amplify the strategic decisions made, it is now important to address our social need for civic spaces that inspire environmentalism. The intervention involves connecting and overlapping various systems that are at play on site. The vacancy is transformed into an urban lab, a research facility that primarily tests out native or hybridized species and specimens of various plants and trees that are climate responsive and resilient to future conditions by selecting and arranging them into heterogeneous assemblages for ecological or functional effect.
Through adaptation of environmentally sensitive mechanisms that double as research grounds and civic spaces, the space conjures visions of what people intrinsically yearn for: a more eco-centric world. It sets a stage for environmental debates and conversations that drive people to acknowledge these issues and build a strong community that compels for change and leads out a legacy of environmentalism in practice.
The vacancy becomes a demonstration of eco-systems in a social construct that exemplifies environmentally sensitive and sustainable research spaces and testing grounds with an extended civic agenda in the contemporary urban setting.
Over the years these systems can be deployed to additional vacancies that initially cover institutional reserves and over time include infrastructural leftovers, industrial closures, street edges, plus residential and commercial plots across the city thus triggering a larger network or a chain reaction of environmentally sensitive and sustainable spaces, bringing about a reform in our urban landscape. They develop into new sites of resistance to the city's consumption-driven processes, and take a step towards a more resilient and adaptive ecology.
Increasingly cities have become the venue for addressing complex issues like climate change, and some have taken the lead in studying and planning for how to achieve carbon balance at the local and regional scale. While technocratic infrastructures are centralized and standardized toward efficiency and single objectives, these landscape interventions inside cities can help localize urban metabolic processes by sequestering carbon, purifying air, building soil, recalibrating stormwater runoff along with infiltration and recharge, thus triggering a chain reaction that reaches beyond territorial boundaries.
Aman Shridharani

|

UD0417

|

Urban Assemblies

- The Vacancy Phenomenon
Bachelors in Urban Design | Faculty of Planning | CEPT University